408 Roseville Square
Roseville, CA 95678
Near Trader Joe's

(916) 900-2473
Open Today Until 6:00 pm
| | |
| --- | --- |
| Thursday | 10:00 am - 6:00 pm |
| Friday | 10:00 am - 6:00 pm |
| Saturday | 10:00 am - 6:00 pm |
| Sunday | 11:00 am - 4:00 pm |
| Monday | 10:00 am - 6:00 pm |
| Tuesday | 10:00 am - 6:00 pm |
| Wednesday | 10:00 am - 6:00 pm |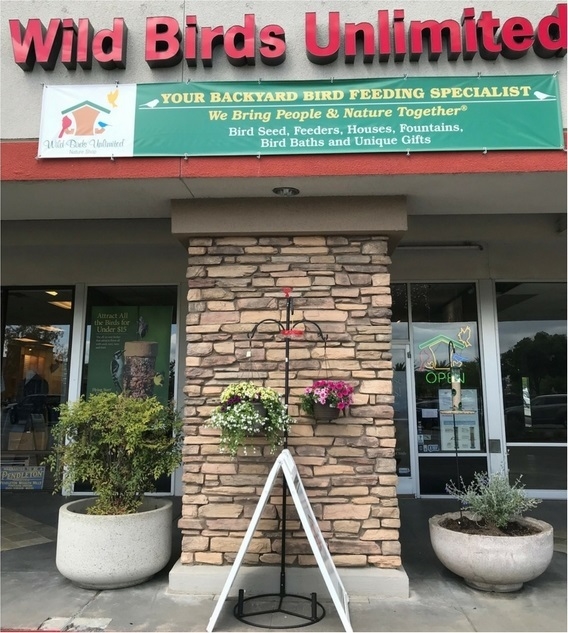 Angela & Steve Thompson Franchise Store Owners
View Our Store Site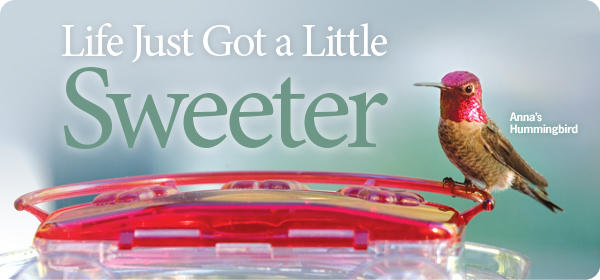 Ah, Sweet Nectar!
Online or In-Store
Buy any TWO: Naturally Fresh Nectar Concentrates, Hummingbird Feeder Fresh or a Hummingbird Feeder
Get a Nectar Bottle Free* ($14.99 Value)
While supplies last 5/17/19 thru 5/21/19
Hummingbirds can drink up to twice their body weight in nectar every day. After all, it takes a lot of energy to flit and flutter through nature!
With our WBU Nectar Bottle, you can create the ideal nectar solution. Simply fill the bottle with warm water, add a cup of table sugar and Hummingbird Feeder Fresh with Nectar Defender, replace the lid and shake until the sugar is dissolved.
We also recommend the Naturally Fresh Hummingbird Nectar with Nectar Defender already in the concentrate. The concentrate comes in powder or liquid form. Use the nectar solution right away, or refrigerate it (in the bottle) until you're ready to fill your hummingbird feeders.
It's a sweet solution for you and your hummingbirds!
*For DSC members only. Valid only in-store at Wild Birds Unlimited Roseville or online at www.mywbu.com/roseville. For only orders just type FEEDER BOTTLE in the notes. One FREE Nectar Bottle per household. Offer not valid on previous purchases. Offer valid 05/17/19 thru 05/21/19. While supplies last.
___________________________________________________________________
Why is Nectar Defender Important?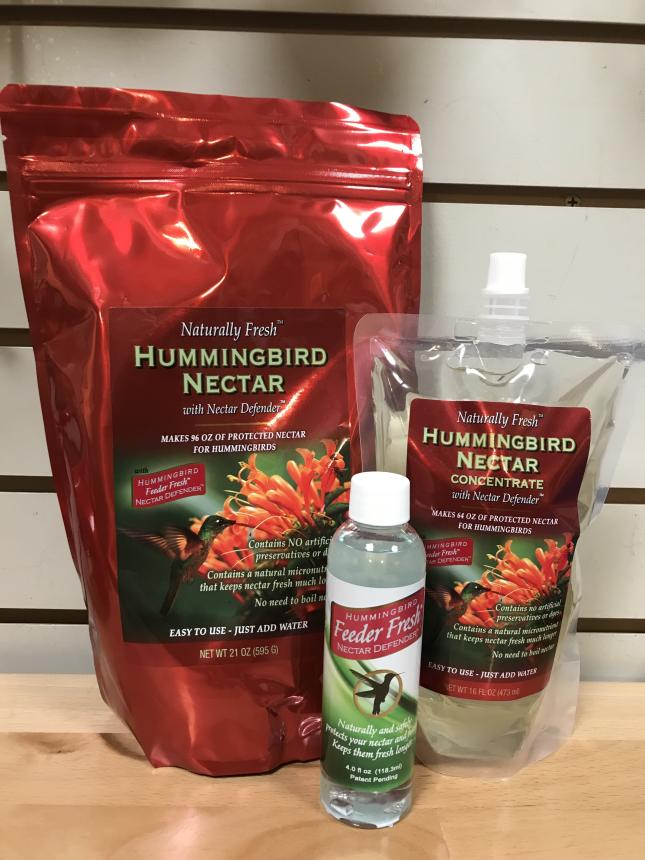 •What does Nectar Defender do for YOU & the BIRDS?

•You don't have to change the Nectar every THREE Days

•Nectar is fresh for your visiting Hummingbirds

•It provides them with a natural resources that they need
•It contains a micro-nutrient copper; this is a natural resource needed by hummingbirds

•What if I want to make my own Nectar?
•Use only Table Sugar
•DO NOT use red food coloring


DO NOT use:
•Organic Sugar
•Sugar Substitutes
•Raw Sugar
•Table sugar, water & micro-nutrient copper are the closest to their natural food source
---