408 Roseville Square
Roseville, CA 95678
Near Trader Joe's

(916) 900-2473
Serving You Today Until 6:00 pm
| | |
| --- | --- |
| Monday | Closed |
| Tuesday | 10:00 am - 5:00 pm |
| Wednesday | 10:00 am - 5:00 pm |
| Thursday | 10:00 am - 5:00 pm |
| Friday | 9:00 am - 6:00 pm |
| Saturday | 10:00 am - 5:00 pm |
| Sunday | 10:00 am - 5:00 pm |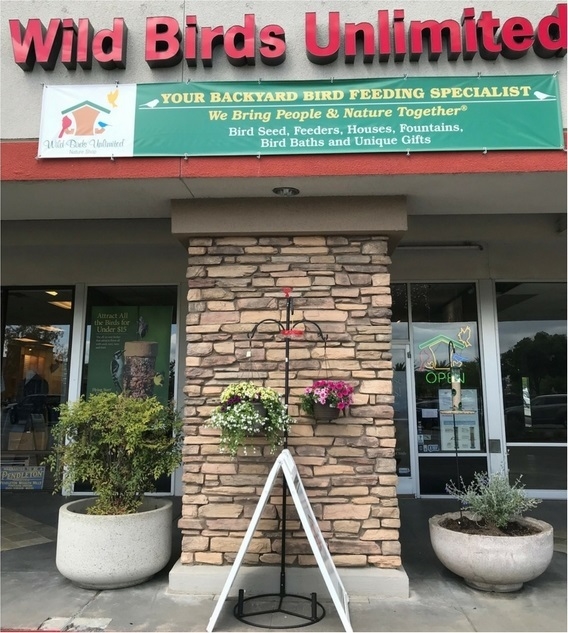 Angela & Steve Thompson Franchise Store Owners
View Our Store Site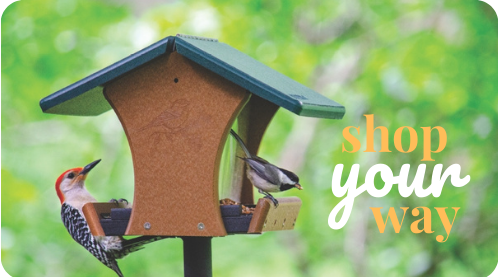 We Make It Easy to Shop However You Want
Nobody Likes an Empty Bird Feeder. Especially Your Birds!
Order your birds' favorite foods, bird feeders, and more anytime and from anywhere with our online ordering option MyWBU. When you order online, you'll get the same prices you'd get if shopping in our store, and your order will be handled by the same local WBU staff you already know and (we hope) love.
Whether you can't make it into the store and need something delivered, or you just want the convenience of having your order ready for pickup at the store, we've got you covered.
Daily Savings Club points will accrue for online purchases and even count towards earning Bird Buck Coupons.
-------------------------------------------------------
Order ahead for free pickup at the store or get free shipping on orders over $75 that ship within 150 miles of the store. Orders of less than $75 or that ship to further destinations will incur a shipping charge shown at the time of checkout. Daily Savings Club points will accrue for online purchases when you register at MyWBU Store with the same email address associated with your DSC membership.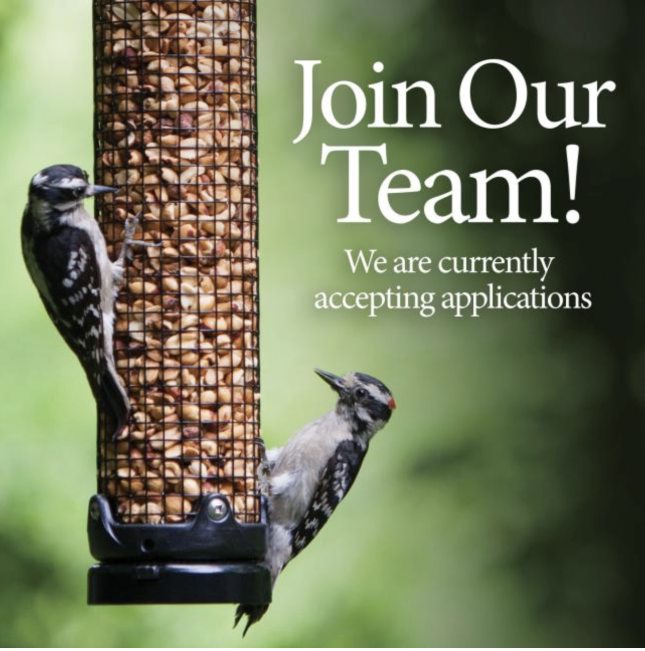 We're Hiring! Are You for the BIRDS?!
Job Description - Part-time Sales Associate
The position of Wild Birds Unlimited (WBU) Sales Associate reports to the franchise owner, manager and/or assistant manager. The primary responsibility of a Sales Associate is to provide a HIGH ENERGY customer experience using the "Ten Touch Points" and the "Person in Charge" concepts.
Below is a partial list of duties and responsibilities. Other tasks may be assigned as appropriate.

Selling/Customer Experience

• Understands that the HIGH ENERGY customer experience is the #1 priority
• Completes each OWL module as part of the HIGH ENERGY Training in order to deliver the WBU HIGH ENERGY customer experience as the trusted local expert
• Uses successful selling skills to satisfy the customer and complete the sale
• Follows the best practices of the Person in Charge of the Customer experience
• Wears the logo name badge, and logo apparel while working on the sales floor and/or off-site events
• Wears appropriate shoes and clothing at all times
Merchandising

• Has read and understood the Product Information Handbook and has successfully completed the Certified Bird Feeding Specialist Program
• Understands and communicates the store's merchandise and TARGET products to the customers
• Understands and communicates to ALL customers information on the Discount Savings Club (DSC) Program
• Completes the changing of displays, signage, and the restocking of merchandise as directed by management
 
Operations

• Demonstrates a positive, enthusiastic, and professional demeanor at ALL times
• Attends store meetings as required
• Completes any other duties as assigned
• Carries out seed and products for customers
• Unloads seed truck as necessary. Organizes and maintains seed inventory
• Bags seed as needed. Replenishes floor supply of all seed, rotates all stock
• Accurately checks in all merchandise shipments. Notes overages, shortages, damage
• Prices merchandise accurately. Restocks floor as needed; backstock is priced and stored
• Adheres to all store policies and procedures regarding the ringing of all transactions, any administrative duties, and scheduling
• Completes accurate and legible paperwork

Loss Prevention

• Adheres to all store policies and procedures regarding personal and store security
• Communicates security concerns to management

Store Maintenance

• Maintains good housekeeping standards to help present a clean and well-presented store
• Helps keep store backroom clean & organized
• Feeds cats as appropriate and cleans litter box daily
Send your resume and letter of interest to Store Owner, Angela Thompson:
---